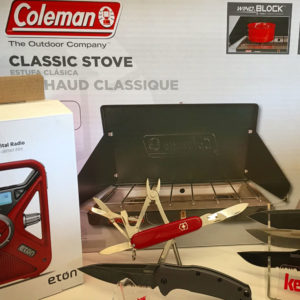 Looking to upgrade your everyday carry? We stock a wide variety of Made-in-USA general use and premium knives from Kershaw, SOG, ZT, Leatherman, Gerber and Swiss Army. Slimmer, lighter and more streamlined than old-school pocket knives, our entire selection is built to high-performance standards by some of the best companies in the knife business. So, whether you're a military professional or simply need to upgrade your EDC, we have a top-of-the-line pocket knife for you.
No back pocket is complete without a notepad, so we stock a full line of smartly-designed project note-taking items. From vintage-styled pocket notebooks to various office accouterments, you'll always find a nice selection of Portland-designed Field.
Notes and Rite-in-the-Rain notepads and Blackwing pencils here at the store.