Here at Woodstock Hardware, genuinely helpful customer service is our #1 goal. That's why we don't just offer a huge variety of products, we offer a number of services here at our store.
Is the blade on your kitchen knife dull? Come in for a complete sharpening or repair and check out our huge selection of kitchen knives from Shun, Henckels and KAI while you're here. If your favorite set of garden loppers or hedge shears needs some love, we can sharpen those up, too!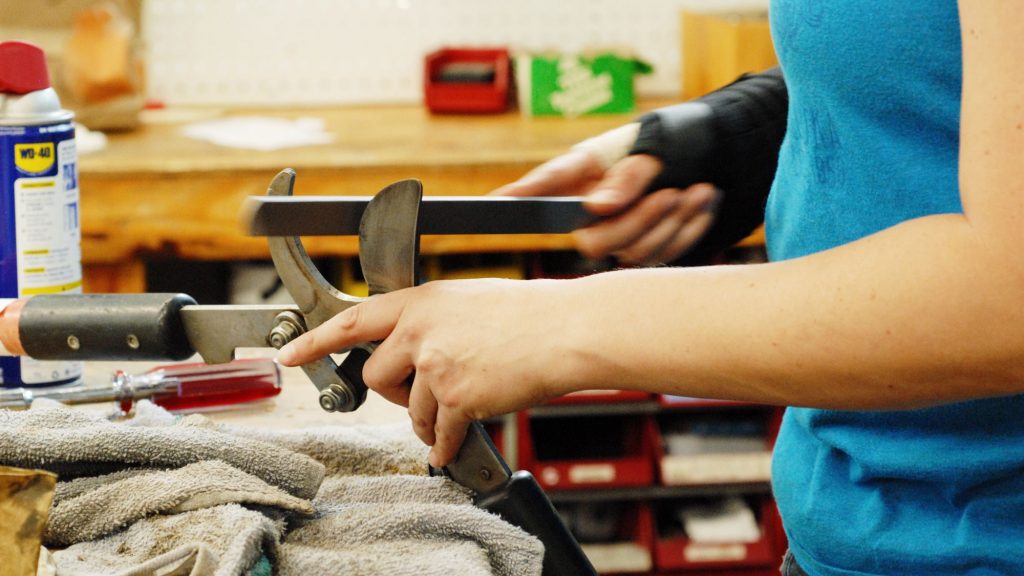 Got a broken window or door screen that could use a little T.L.C.? No need for a replacement, we can rescreen it for you! Screen repairs include adjusting and working on your existing screen doors and window screens. We can also replace old or worn out screens when needed custom built new screen frames.
Do you need a new key cut? We can help with everything from creating a spare set of keys to creating a run of keys for commercial applications. Whether you've got a mailbox, file cabinet, door or padlock that needs a key, we've got you covered for less money than you'd expect.
Looking for a perfect paint match? Woodstock Hardware has been NW Portland's #1 source for paint & related supplies for more than 60 years. But we don't just SELL paint, we LIVE for paint! From custom mixing a gallon of paint to match an existing color (at no extra charge), to help determining what colors will look best in all the different rooms of your house, our paint experts are ready to help! With more than 500 paint colors to choose from, we guarantee your perfect color is here at Woodstock Hardware.
From glass cutting, to color consulting, to custom paint mixing our experienced staff is experienced and eager to assist.
We offer local delivery on large items, including our wildly popular Broil King BBQ grills. Time and cost depends on your needs so please contact us and let's get your project going!