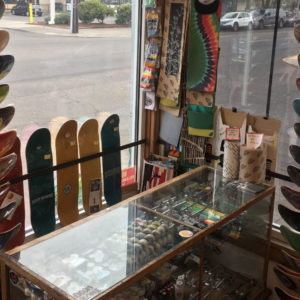 "A skate shop in a hardware store?!" We get asked that one a lot, but did you know skate shops weren't always stand-alone brick and mortars? They were mostly housed within outdoor stores, bike shops, and yes, hardware stores.
We think a skate shop and a hardware store go together pretty well, actually. That's because we got it all. Heading out early for a skate mission? We open at 8am. Need concrete and an angle iron for a secret DIY spot? Obviously, as a hardware store we have those, too. Our skate shop is stocked with decks, grip tape, bearings, wheels, and trucks to build the perfect complete. Plus, helmets, skate tools, and more. And if we don't have what you need, we're happy to make suggestions or recommend another local spot.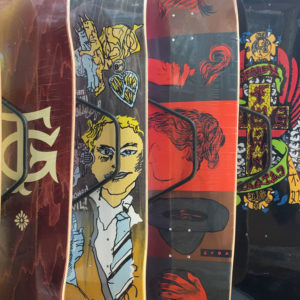 We also pride ourselves on creating a friendly, clean, no-ego environment that makes it easy for beginners or first-time skateboard buyers to feel comfortable asking questions before they buy a board. We're happy to take the time to explain everything. So come in and say hello, ask questions, or just run in and get what you need before heading out to the parks, streets, or wherever else your board might take you.


See below for a list of just some of the brands we carry: